AC Testing Services
Power Plus is a RESA Power Company. RESA is a NETA accredited company and has a qualified staff to handle all of your electrical distribution system requirements.
Leading the industry in AC testing and maintenance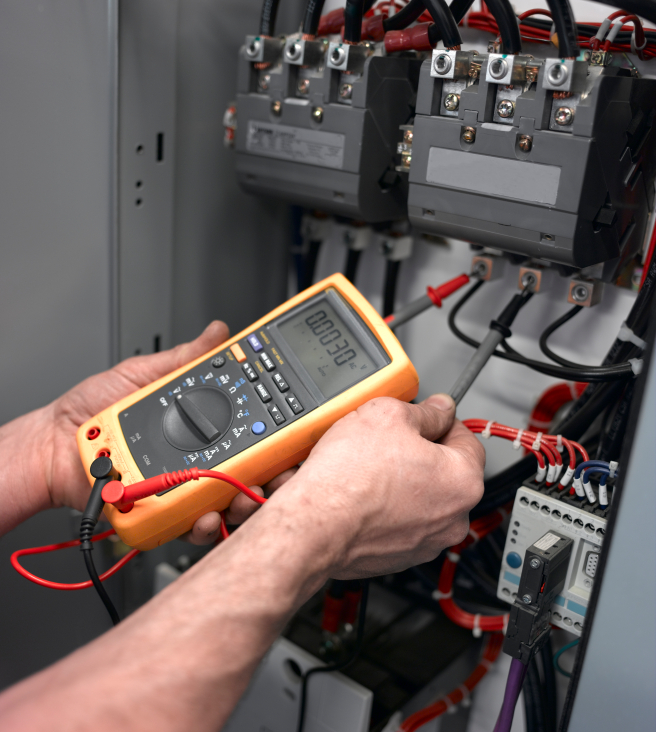 The POWER PLUS AC Systems group specializes in the testing and maintenance of circuit breakers, transformers, switchgear, protective relays, meters and all other components of electrical distribution systems up to 345,000 volts. We provide Infrared Thermography Inspections, Ground Mat Testing, Ground Fault Calibration, Circuit Breaker Retrofit and Rebuilding, and Utility Line Monitoring.
Over time electrical equipment deteriorates due to dirt, residue and particulate contamination, electrical stress, thermal cycling, aging, and other various causes. As a result, connections can loosen, contacts can corrode, surfaces can wear, and insulation systems can be compromised. These problems can cause electrical equipment failure and can potentially lead to catastrophic failure.
Catastrophic failure of electrical equipment can and often does cause severe injury and/or death by electrocution, fire, explosion, or loss of control power. In addition, enormous property and financial losses, including damage to buildings and equipment and loss of productivity associated with downtime are common.
Why choosing a NETA compliant company is important to the continued success of your business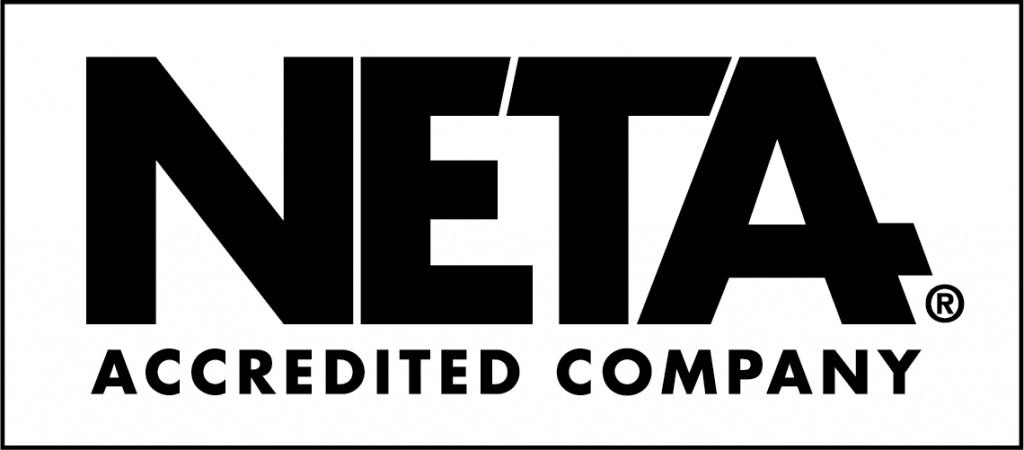 As a result of numerous inquiries, NETA has developed guidelines for the frequency of periodic inspection, testing, and preventative maintenance of electrical equipment and apparatus, and has developed standards to perform this maintenance. These guidelines and standards have been endorsed by the National Electric Code (NEC) and the American National Standards Institute (ANSI).
To achieve maximum life expectancy from your electrical equipment, and to keep your power up and running safely, the minimum acceptable program will be based on the following steps:
Immediately inspect and service as necessary all electrical equipment to ensure safety
Implement an on-going program of Scheduled Preventive Maintenance to ensure reliability.
While all users of electrical equipment and apparatus are strongly encouraged to utilize an electrical preventative maintenance and testing program designed for their particular application, it is recognized that the needs of commercial and industrial power system owners vary widely. Many criteria are used in determining what equipment is to be tested, at what intervals, and to what extent. Equipment condition, ambient conditions, availability of down time, and maintenance budgets, are but a few of the considerations that go into the planning of a maintenance schedule.
In today's competitive environment, the condition of your electrical distribution equipment is critical to the continued success of your business. Time is money, and downtime is money lost.
Electrical Distribution Services Program
POWER PLUS Engineering's electrical distribution system services program, is designed to provide optimal operating conditions of your infra-structure to improve system reliability and safety, and to reduce losses associated with production downtime. In addition, our Preventative Maintenance Inspection program helps to:
Identify problems before equipment fails
Free up capitol and personnel so you can focus on your core competency
Reduce costly insurance premiums
POWER PLUS provides AC power testing, electrical engineer consulting, NETA compliant maintenance and repairs. Please call (800) 765-3120 or email Sam Mancuso for a competitive quote on all of your substation repair or maintenance needs.